Wellness Recommendations
Why Blackwing Organic Meats?
Blackwing is one of North America's leading providers of Healthy Red Meats and Healthy Poultry Meats to consumers, retailers and food service industries. Since being established in 1997, Blackwing's vision has been to offer healthy organic and all-natural meats to health conscious American consumers.
America now has a choice of healthy and delicious Red meats which are lower in calories and cholesterol than chicken or turkey.
As the premier supplier of Ostrich meat and other healthy red meats in the United States, Blackwing is dedicated to providing consistently high quality, anti-biotic and hormone free meats at affordable prices.
Blackwing offers our healthy organic products directly to consumers, in part due to requests from many health care professionals. Physicians encouraged us to ship directly to their patients healthy products which were otherwise unobtainable in their local markets.
WEBSITE: www.blackwing.com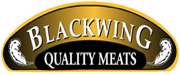 ---
ABOUT VITAL CHOICE
Vital Choice is a trusted source for fast home delivery of the world's finest wildseafood and organic fare, harvested from healthy, well-managed wild fisheries and farms.
We back that claim with our 100% Guarantee … if you're not delighted, we'll gladly replace or refund your purchase!
Leading health and wellness experts endorse Vital Choice as a leading source of pure, healthful, sustainable foods of exceptional quality … including our pioneering omega-3 wild Alaskan salmon oil supplements of rare "whole food" character.
We capture the fresh-caught quality of fine, sustainably harvested Alaskan salmon and other Alaskan and northwest Pacific seafood by cleaning and flash-freezing it within hours of harvest.
The fisheries that supply most of our seafood are certified sustainable by MSC (look for their blue logo) or the State of Alaska, or are widely considered sustainable.
And to further support lives of health and sustainability, Vital Choice offers selected Organic, Natural, and Kosher foods, picked for their superior nutritional and culinary qualities.
WEBSITE: www.vitalchoice.com

---
Page Chiropractic Life Center
South Miami Chiropractor
6705 Red Road #702
Miami, FL 37214
Phone: (305) 662-6433
Providing chiropractic care for the families of South Miami,
Coral Gables, Pinecrest and Kendall.