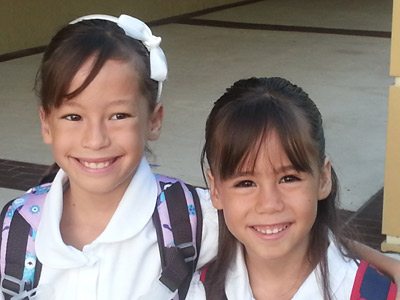 As with most parents of school aged kids, we are finishing up our check list to have our kids ready for the start of the new school year. We have got our book bags, lunch boxes, supplies and maybe even done our school physical and dental check ups. Well, how about our check up from the neck up…or our spine? Yes, everything on the list is important but I would argue to say the spine is the most important. Just think about it a minute. Every action and movement throughout the day involves our spine. Even just sitting at a school desk and our spine is under stress.  How about the carrying of book bags, the putting on of book bags, the bending and the lifting?  And how about the constant looking down at books and iPads? And for some even just the mental stress of school is enough to affect our spines. And when you really think about it, how much can the spine affect the rest of our overall health? How we feel? How we sleep? How we are able to perform and concentrate? And even how well our immune system works?
Need to Get In That Final Adjustment?
Many parents have brought kids in this summer and taken advantage of our healthy summer activity teachings and gotten their kids ready for school. If you have not done so or missed out on one of the events it is not too late. Need to get in that final adjustment? Not sure what is the best backpack for your child or how to pack it and put it on correctly? How much is too much when loading a backpack? Does your child need to be reinforced the importance of posture and how to use a computer or iPad? Or maybe they just have a question pertaining to health and performance. And of course if needed we will give them that specific, scientific chiropractic adjustment. It is not too late and they can even bring in their backpacks to see if they are being used properly.
I pray for a healthy, safe and successful school year for you and your family. May the knowledge that our children gain be inspirational to them and be the foundation for growth that will help them be successful in society. May the joy of learning always be present and the relationships we build be ones filled with the love that nurtures' our souls.
A Happy and Healthy school year,